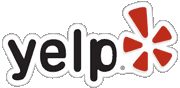 Katy Byrne, MA, MFT

Psychotherapist, Columnist, Radio Host, Animal Rights Activist
Katy's mission is to provide a safe space for people to speak up
---
It is my conviction that conversation can change the world.
- Katy Byrne
Announcing Katy Byrne's book:
The Courage to Speak Up: Hairball Diaries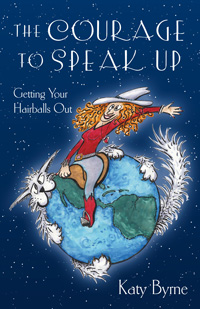 Click here to purchase now from LangMarc Publishing, price: $18.95 softcover, ISBN: 1-880292-823. Also on Amazon!
.Katy Byrne, MA, MFT is uniquely honest about her lifelong struggle with communication, which led to a divorce and an eating disorder. It wasn't until she developed strength and learned to express herself did she win a lifelong battle with overeating and lost 100 pounds. Inspired by her beloved cat Einstein, The Courage to Speak Up: Getting your Hairballs Out chronicles Byrnes' hilarious struggle in an easy-to-read format that is ideal for today's busy men and women. Using personal experiences and 25 years of professional expertise as a family therapist, radio show host and columnist, Byrne exposes that which keeps us from our full potential. Along the way readers, through insightful questions and journaling, learn how to silence their inner critic, harness the power of anger and uncover and properly eliminate hairballs in all areas of their lives.
It is my conviction that conversation can change the world. I believe that if we could all talk to each other there would be less war, divorce, isolation, and suffering.

In every dialogue that I facilitate, I intend to integrate animals and humans in community that is peaceful. Educating the public about the immense sensitivity of living creatures and learning to live together with respect is important to me. I do "fun raising" and have parties for "party animals" as a way of offering funds to legislative bodies that change laws so that the voiceless ones are protected.
Katy Byrne -
Radio host for many years (KVON & KSVY)
Creating dialogue is her strength.
Katy's style is deep yet comfortable, as she normalizes our human foibles through courageous, and often funny, self-disclosure. Katy's trademark is her belief in the power of honest communication to make the world better through creating dialogue, and therefore, connection.
" I believe we can change the world if we start listening to one another again. Simple, honest, human conversation. Not mediation, negotiation, problem-solving, debate , or public meetings. Simple, truthful converssation where we each have a chance to speak, we each feel heard, and we each listen well. This is how great changes begin, when people begin talking to each other about their experiences, hopes, and fears.
What would it feel like to be listening to each other again about our yearnings, our fears, our prayers, our children?"
Margaret Wheatley Turning To One Another